Beachtour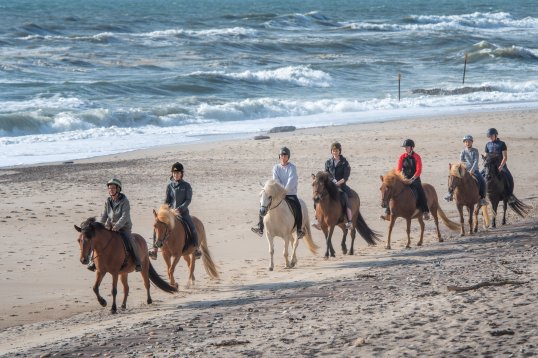 Fotos: Ulf Dahl www.ulfdahl.com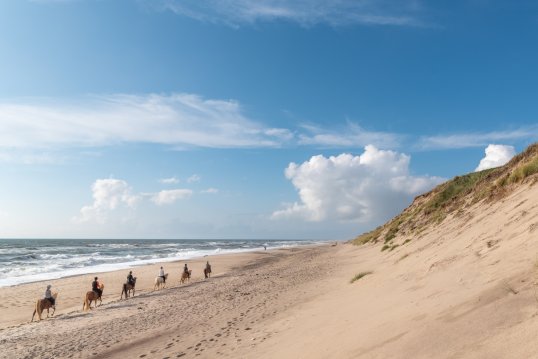 The beachtours - 1 1/2 hour or more- are for the experienced riders. In trot and galopp it takes you through gravelled roads, dunes and protected areas and always include a 3,5 km ride on the beach.

The 1½ hours beachtour is a special offer to the very experienced riders.

A great adventure for the experienced rider!
Tour: ca. 14 km; ca. 3,5 km on the beach